Grundläggande information
Barrel Diameter: 700mm Maximum: Unit Weight: 10mt Maximum
Additional Info
Förpackning: Inre plastfilm och yttre korrugerade ark, i stålväska
Produktivitet: 20000mt/year
Märke: Zhengkun
Transportfordon: Ocean,Land,Air
Hemorten: Kina
Supply Förmåga: 1000mt/month
Certifikat: ISO 9001:2008
HS-nummer: 84553000
Hamn: Tianjin,China,Shanghai
Produktbeskrivning
Wire and Bar Intermediate Rolls kroppshårdhet är mycket hög. Hårdheten faller lite från ytan till mitten. När valsen används i Wire and Bar-valsverket har den god slitstyrka, draghållfasthet och kan uppfylla kraven.
Material: Adamite Rolls, Graphite Steel Rolls, Nodular Cast Iron Rolls.
Våra tjänster:
1 Erbjuder de bästa kvalitetens rullverk.
2 Erbjud det mest konkurrenskraftiga priset
3 Erbjuder professionellt tekniskt stöd.
4 Erbjud tidig leverans.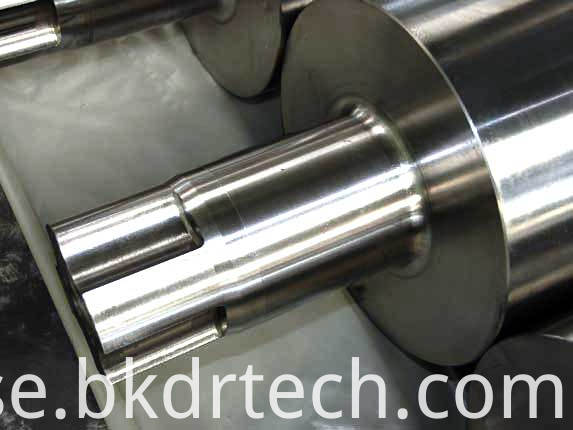 Produktkategorier : Wire And Bar Mill Rolls > Mellanliggande rullar